I learned some fascinating things this week about the word "Lila" from, of all people, my mother's yoga teacher. She tells me that he (the teacher) is an Iowan whose missionary parents, Presbyterians, raised him in Pakistan. Interesting. But I have never met him so can't really go into that. He and my mom were apparently discussing my shop and he went and looked up the origins of "lila." In Sanskrit, where it is also spelled "leela," it means "pastime," or "play." I find this fascinating because of course I started sewing as a pastime and spend a great deal of my work day "playing" with fabric and design. Then there are all those children out there playing with Lila products!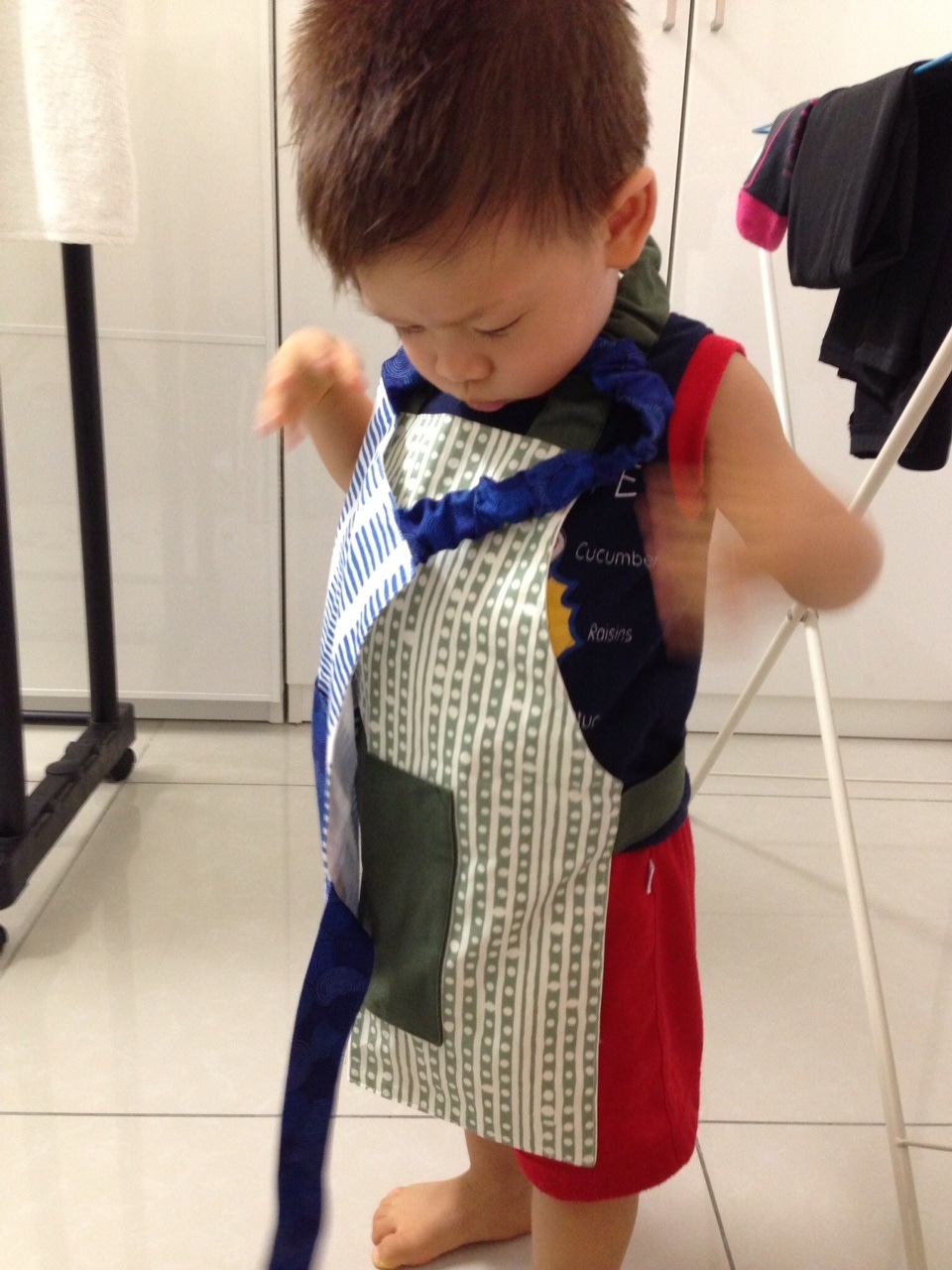 One of my customers posted this of her son trying to put on two Lila toddler aprons at a time!
There are some more complex meanings and associations with "lila" in Hinduism, which, I admit, I am at a loss to understand, but the yoga teacher's research also determined that the the word "lilac" is derived from "lila," which itself also has Sanskrit origins in the word for dark blue (still with me?), which brings me to...
...the reason I named my shop "Lila." Our family is bilingual. We speak German and English at home. HG's English is better than her German at the moment, but one of her first words was "lila," which is the German word for purple. It was (and might still be) her favorite color. OK, maybe that's not earth-shattering, but I think it's cute.
But wait, there's more! In Arabic, it means "night" or "dark," and similarly in Hebrew. And there are all kinds of famous people named Lila, there are films and books and art and albums bearing the name, and, if you expand your search to include spellings like "Leila" and "Layla," you will soon become overwhelmed with the references to dark beauty, various mythic characters, and ancient epic poetry.
So there you have it! All kinds of neat linguistic history in my shop's name. And I didn't know any of it when I first opened.