I got the great news the other day that I am now officially an artist, according to the state of Rhode Island. Woo hoo! This year RI started exempting sales tax from galleries and artists across the state, which means that once you're certified, your items can be sold tax-free. It also means that the gain on the sale of artistic works (to use the Department of Revenue's wording) is also tax free--in other words, I don't have to claim any profits on my income tax. Right now I am deciding if they gave me the certification based on my winning arguments for why I qualify as an artist or whether it was because they saw that my sales in RI are so low that it didn't matter.
This artistic works program came into being because the state is attempting to be known as a "State of the Arts," which is a fantastic and, I think, very appropriate goal. Rhode Island is home to one of the foremost art schools in the country, the RI School of Design, and the history of the arts in RI is also quite strong, from jewelry-making in Providence to textile milling in Pawtucket to the dozens of galleries in our oceanside communities. There has been for many years an exemption for artists in particular communities in RI, especially ones that have transitioned from industrial areas to artistic hubs. Now the law covers the entire state. Here is some more background on the decision.
And here is the scintillating legalese, if you're interested. I have qualified under the "traditional/fine crafts" subheading. I am actually fairly surprised that I qualified as the people I spoke with on the phone at the Department of Revenue were quite discouraging. This is one argument in favor of the "she doesn't provide enough tax income for the state anyway, so let's just give it to her" reason for my qualification. But I don't really care about why they accepted me. I just think it's so neat that they did, since I am a completely self-taught traditional/fine craftsperson and my entire education and previous employment as been, shall we say, unrelated.
Here is what I wrote on my application:
I consider myself an artist. I work in fabric and thread sewing mostly one-of-a-kind accessories for children, women, and the home. My items include art smocks and colored pencil rolls, handbags and belts, table linens and pillow cases. I use locally hand-screened fabric in my pieces and sell them on Etsy and at arts festivals, making each item one at a time. I personally craft all of these items and do not wish at any point to take on employees or to manufacture on a larger scale. Approximately half of my orders are custom requests and the remaining are either one-of-a-kind or extremely limited editions. The time consuming nature of my work and the limited availability of the fabric I use means I am unable to sew more than three or four of any one type of piece. The artistry and creativity involved in designing and sewing each piece is why I do what I do. My work would be far less valuable if I were simply tossing off dozens of a single product. My customers appreciate the fact that what they purchase from me will be either the only one ever made or one of a very, very few.
Here are some examples of one-of-a-kind items in my shop right now.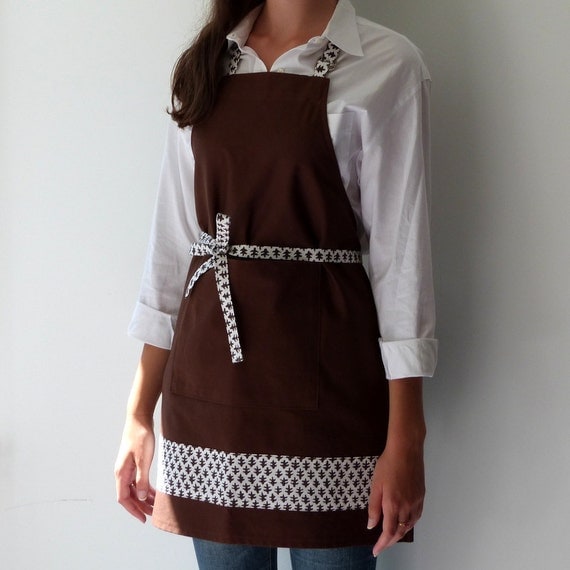 women's apron (comes with matching kid one if you want too)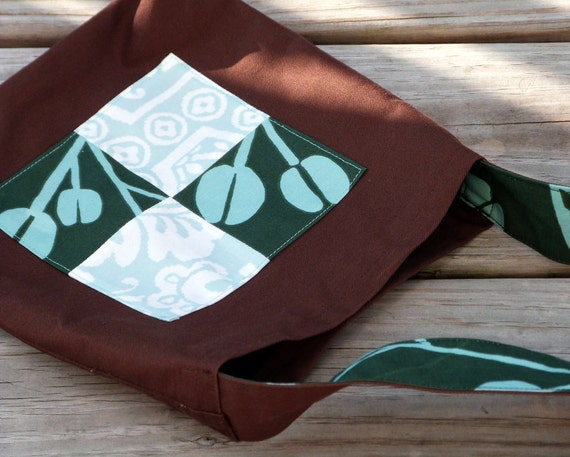 child's nature walk bag or shoulder tote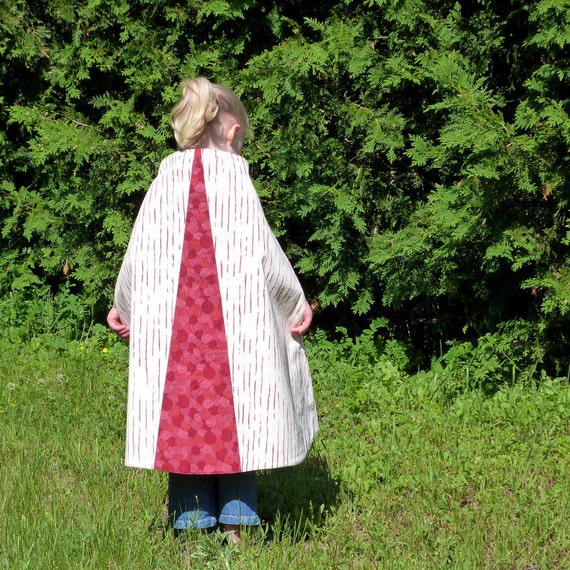 kids play cape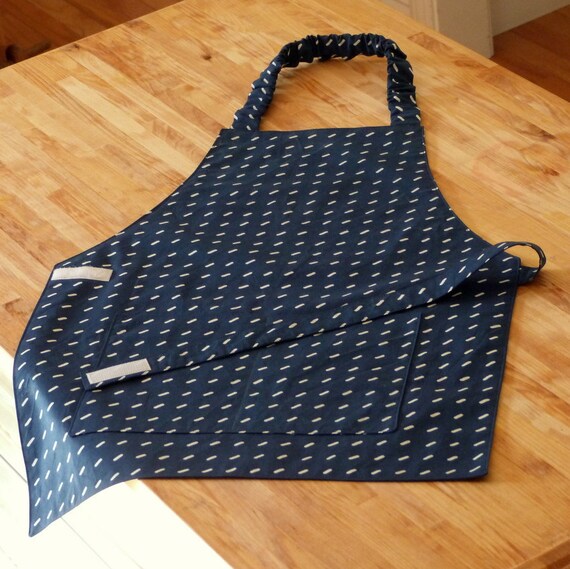 youth apron