Hi everyone,
It's late here and I need to get to bed, but I really wanted to show you something I bought on Etsy for my daughter. It's now hanging in her room by her bed and I smile every time I see it. I love slowly filling the spaces in our house with handmade things. We have a lot of gadgets, too, like a zillion computers and phones (don't get me started on the phone thing) and a toaster and a soda stream and the list goes on. But there are some very special pieces, like this one, that took someone (in this case, her name is Sandy) with a careful eye and a nimble hand a great deal of time to create.
Here it is, an embroidered hoop. So pretty. HG likes to finger it a little each night when she gets ready for bed. I'm pretty sure that even though she's only five she recognizes the work that went into it and appreciates that someone made it for just for her.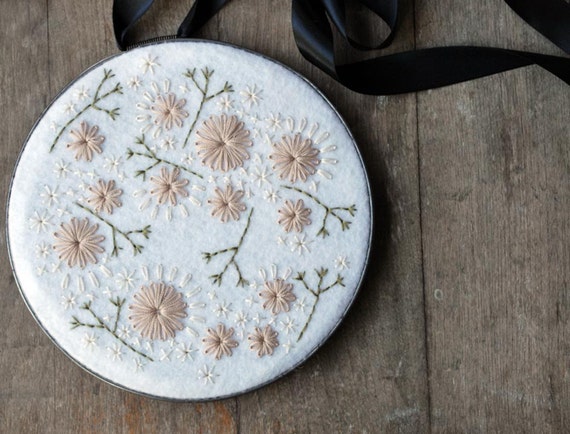 You can find more of these gorgeous pieces, including headbands and bookmarks, here, at Love, Maude.